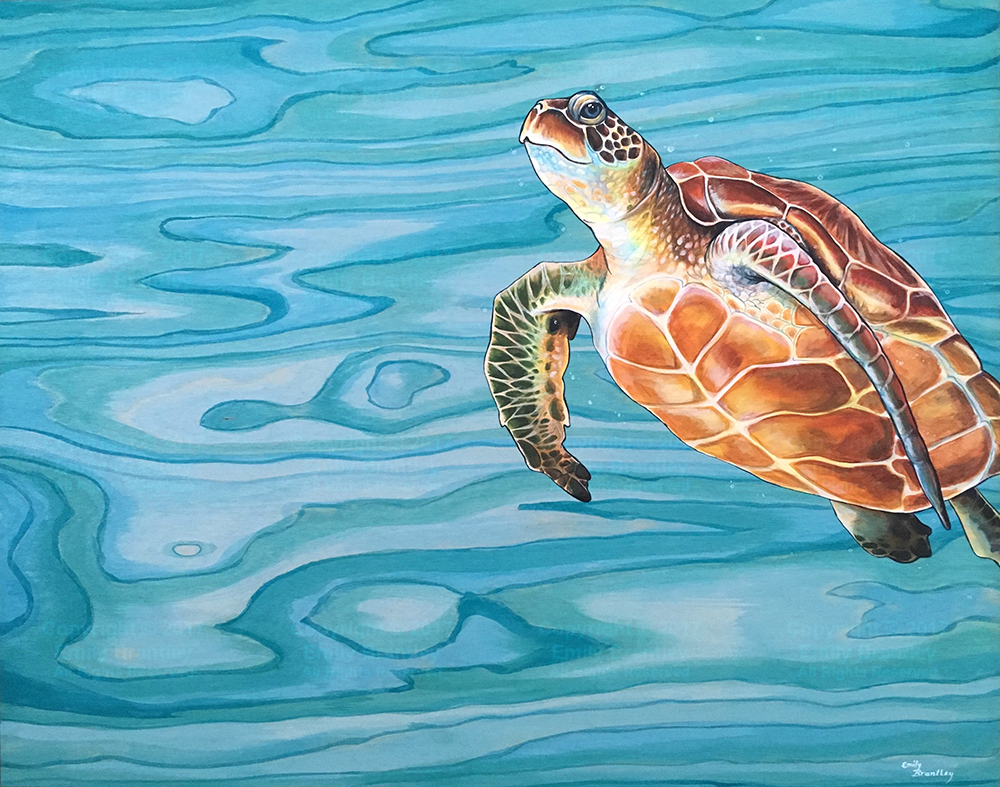 Born and raised in sunny Los Angeles, Emily lives near the beach and finds inspiration from the beauty in nature and in people. Every plant, animal, and person is unique, and her art captures the vibrant colors and fantastic diversity of this big world. Conservation is a cause close to her heart, and thus her work celebrates many creatures that are endangered by human recklessness and pollution.
Emily is heavily involved in the South Bay art scene of southern California. She was recently appointed by Mayor Steve Aspel to the position of Public Art Commissioner for the city of Redondo Beach. She is also involved with local groups such as the Redondo Beach Art Group, Hermosa Beach Artist Collective, and several others. Her work has been shown in prestigious shows throughout California, at the Torrance Art Museum, and is collected nationwide.
Emily spends her free time serving at her church, "adventuring," and investing in her friendships. She can often be found riding her beach cruiser along the strand or exploring a local hiking trail.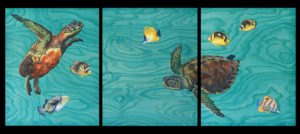 Emily Brantley was a participating artist in the 2017
Rejoice in Art!
Fair