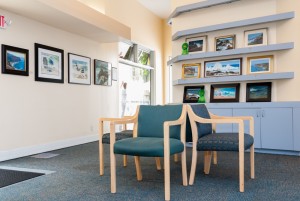 You're invited to come see the national exhibition, "For the Beauty of the Earth" in our final weekend, Friday, Saturday and Sunday, October 27-29 from 11 a.m. to 5 p.m. (Or other hours this week by appointment, by calling 310-378-9273 or 310-713-6773.) The address is 375 Palos Verdes Blvd., Redondo Beach, CA 90277.
The goal of this exhibit is to rejoice in the beauty of our earth and to celebrate the artists who capture this beauty in their creative process. It is also to provide an opportunity for artists to display their work, and for the public to view and purchase the excellent plein air and studio pieces being produced by these fine artists.
Congratulations to the award winners.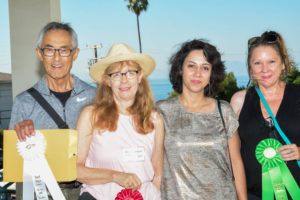 "Best of Show" was awarded to Zahra Pezeshk for her 18×27 pastel, "Lion"
Lisa Mozzini-McDill received First Place for her 12×24 oil painting, "Zion Overlook"
Second Place went to Kathleen Weil for her 18×11 pastel, "Summer Grasses"
Third Place was earned by Mike Ishikawa for his 12×18 pastel, "Owens Valley Farm"
Jan Godachy took an Honorable Mention for her 13×21 watercolor, "Turbulent Sea"
Honorable Mention was also awarded to Bernard Fallon for his 19×27 pastel,
"Sierra Winter, Near Mt. Whitney"
A special thank you goes to our juror, Richard McKinley, and our judge, Otto Sturcke, for their part in making this a top-notch national exhibition. A huge thank you also goes to our art supply company donors for their contribution of product prizes for our 2017 awards.
Exhibition Juror: Richard McKinley
Richard McKinley is an internationally known artist in oil and pastel, president of the International Association of Pastel Societies, and best-selling author of two art books. His work is represented in several national galleries and is in the permanent collection of the Butler Institute of American Art Museum. He has been a professional working artist for 38 years and has more than 35 years of teaching experience.
Awards Judge: Otto Stürcke
Otto Stürcke is a high-ranking member of several prestigious art groups, including the historic California Art Club, Pastel Society of America and the California Art League, and has garnered a long list of awards for his artwork. After valiantly serving his country in Desert Storm, Stürcke spent 15 years working as an illustrator for Disney, Warner Bros., and Sony Pictures before deciding to pursue his own creative endeavors as an oil and pastel fine artist.
Show Update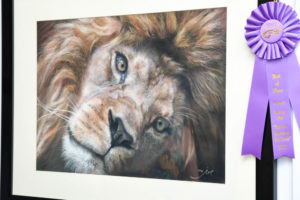 The show is now closed for entries and artwork has been juried in.
Visit Riviera UMC October 14-29, 2017 to view the exhibit. Gallery hours are 11 a.m. – 5 p.m. Friday – Sunday and by appointment.
"For the Beauty of the Earth" is part of Riviera UMC's Rejoice in Art! Fine Art Fair and Exhibition. Contact us for additional information.