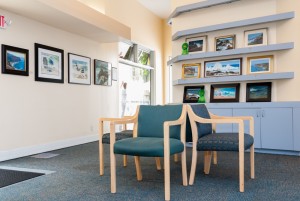 We are pleased to announce our fifth annual fine art exhibition — "For the Beauty of the Earth 2019" — a national juried showcase of representational fine art that coincides with our Rejoice in Art! Fine Art Fair. This exclusive show of original art in a variety of mediums will take place October 12-27 at Riviera UMC, 375 Palos Verdes Blvd, Redondo Beach, CA 90277. More information and entry details coming soon.
Our national juried exhibition "For the Beauty of the Earth 2018" received a record 300 entries. Peter Adams, exhibition judge, said it was very difficult to select artwork for the awards from the 90 accepted entries, because the quality of the work was outstanding. However, he gave six juried artists special commendations for their work.
Congratulations to the award winners.
Both "Best of Show" and "People's Choice" were awarded to Otto Stürcke for his 20×30 pastel painting, "The Drifter"
Joe Mancuso received First Place for his 16×12 pastel painting, "November Morning"
Second Place went to Lorraine Trenholm for her 18×24 pastel, "Bee Wize!!"
Third Place was earned by Lisa Mozzini-McDill for her 12×24 oil, "Holiday Reflection"
Jan Godachy took an Honorable Mention for her 14×20 watercolor, "Under the Pier"
Honorable Mention was also awarded to Linda Brown for her 20×26 pastel, "Treehaven 1"
A special thank you goes to our juror, Kim Lordier, and our judge, Peter Adams, for their part in making this a top-notch exhibition. A huge thank you also goes to our sponsors for their contributions of cash and product prizes for our 2018 awards.
One West Bank
Royal Talens North America
Jack Richeson & Company
Girault Pastels (PastelETC)
Diane Townsend Artists' Pastels
UArt
Ampersand Art Supplies