Welcome to Rejoice in Art! Riviera UMC's annual fine art fair and exhibition. We are pleased to present this dynamic art event open to the community, for a fourth year, October 13-14, 2018 in Redondo Beach.
Fine Art Fair, Oct. 13-14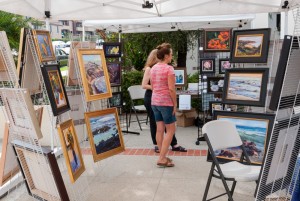 Saturday and Sunday, experience our beautiful fine art fair featuring more than 30 artists in tents and booths, inside and outside, selling their artwork in a family-friendly, fun atmosphere. The fair also features free art demonstrations, live musical entertainment, purchasable food, a gift boutique and more. Admission is free. Fair hours are 11 a.m. to 5 p.m. both Saturday and Sunday.
Following the art fair on Saturday, grab some dinner at one of the festival food vendors, dine on the patio, and stay for a free indoor musical concert, "Come into the Light: Affirmation," starting at 6 p.m., representing the first of Riviera UMC's 2018-2019 free concert series.
Juried Exhibition Thru Oct. 28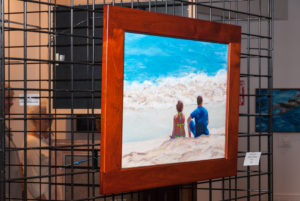 Throughout the weekend, and continuing through October 28, view more than 90 original paintings on display in the national juried fine art exhibition, "For the Beauty of the Earth 2018," featuring landscapes, seascapes and other subjects in oil, pastel, watercolor, acrylic and mixed media.
The public is invited to view these exceptional paintings during select gallery hours through October 28. All of the artworks are available for acquisition
From 3-5 p.m. Sunday, enjoy our artist awards reception and a live opportunity drawing of more than 30 pieces of donated artwork and art materials. Opportunity tickets are available for $5 each (or five for $20) throughout the weekend fair. You need not be present to win.
Proceeds benefit Riviera UMC's mission projects and its art and music programs. Riviera UMC is a 501(c)3 non-profit organization.