Rejoice in Art! celebrates many modes of artistic expression, music included. The performers below entertained visitors to our 2019 event.
Musical Entertainment by The Easy Jax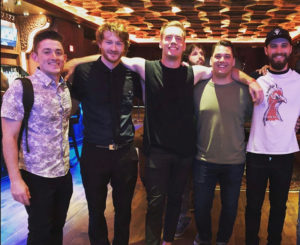 The Easy Jax are a dynamic, Southern California singing and songwriting band.
Jack Ramsey, Piano Performance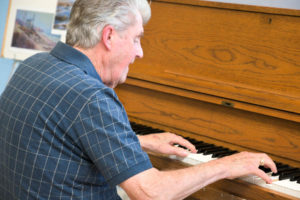 An immigrant from Ireland, Jack performed several times on BBC radio and television before leaving for the States. For years he has been a local South Bay favorite. His programs include music from the "classics" and his own arrangements of pop favorites. Jack also performs weekly at Torrance Memorial Hospital.
Ben Wylder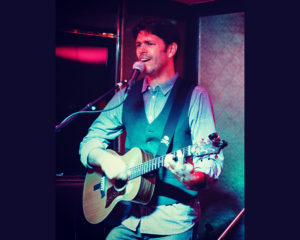 Palos Verdes Symphonic Band Trombone Quartet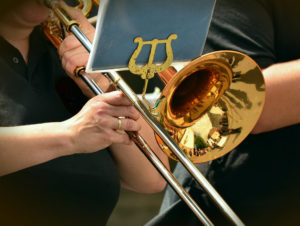 A trombone quartet of the Palos Verdes Symphonic Band will entertain visitors on the patio.
Piano Entertainment by Stephen Connors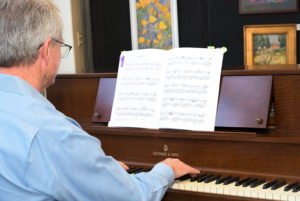 Stephen will play piano selections from Broadway musicals, Disney and other popular scores. He plays often for community events such as the Loaves & Fishes meals at Riviera UMC.
Dulcimer Music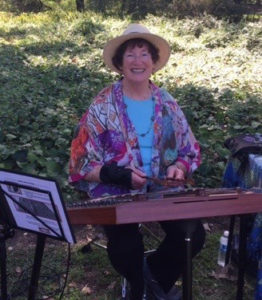 Barbara Gershman first heard the Hammered Dulcimer on a recording in a Yosemite gift shop and found one of the few Southland hammered dulcimer teachers. Learning to play the dulcimer provided balance to a 31 year community college teaching career (Nutrition & Family & Consumer Sciences) and also led to many friendships, musical opportunities and a retirement career. Barbara performs frequently at a variety of public and private events throughout Southern California, and is VP and co-director of Southern California Dulcimer Heritage nonprofit's annual festival in Redondo Beach, to help keep traditional music alive.