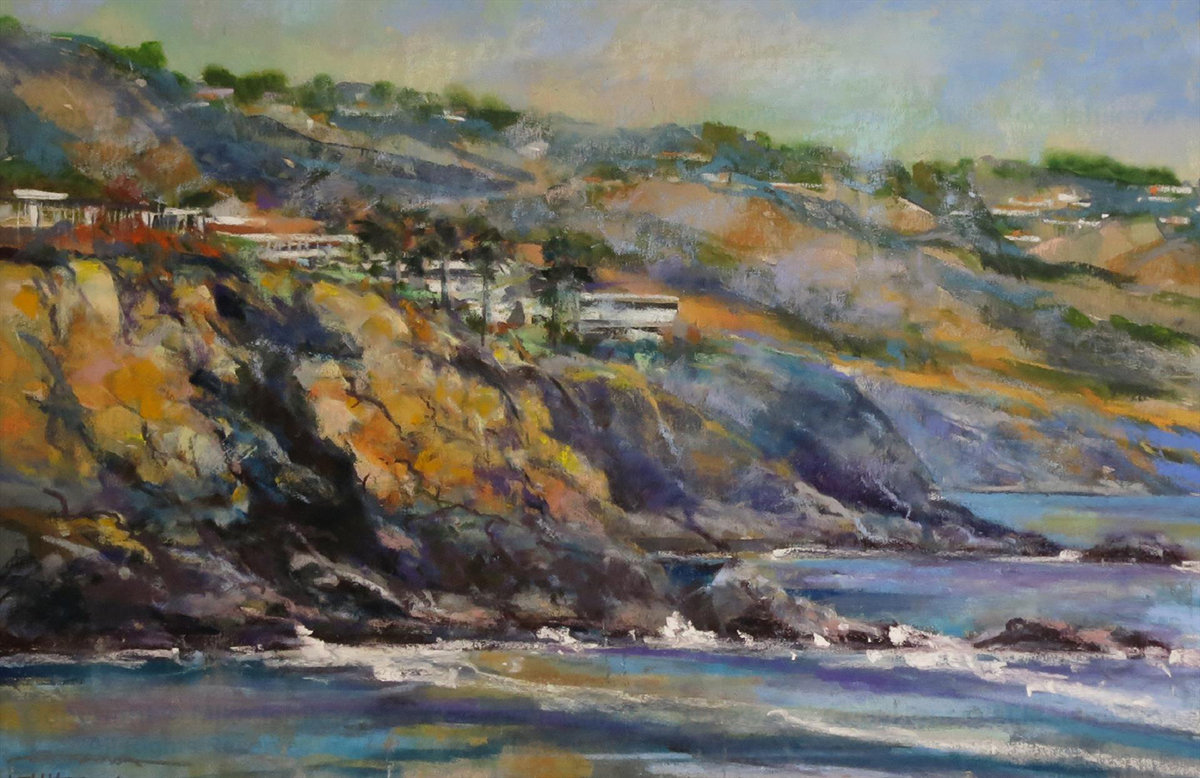 Mike Ishikawa is an architect by profession. During his vacations and free time, he frequently sketched with pen and ink, filling many sketch books with interesting places he visited with his wife, Miki. Semi-retirement allowed some time to think about new interests, which led to the world of pastel paintings. He started painting in pastels in early 2009, after taking an art class in Torrance. Learning to apply pastels with its variety of vibrant colors is unlimited, and since Mike is a skier, hiker, and fisherman, painting the outdoors has been one of his passions. He likes to create paintings that stir good memories in the viewer and leave the person happy.
Mike uses bold bright colors, strong strokes, shades and shadows and varied textures to create an image that is similar to the actual image, but with more interest, color and textures. He paints as a hobby, and his favorite subjects for paintings are seascapes around Palos Verdes, old fishing boats, high sierras, deserts and night images of buildings. He paints quickly, and his paintings have a "painterly" quality to them. He is a member of the Pastel Society of Southern California and Pacific Art Guild.
Mike Ishikawa was a participating artist in the 2016
Rejoice in Art!
Fair