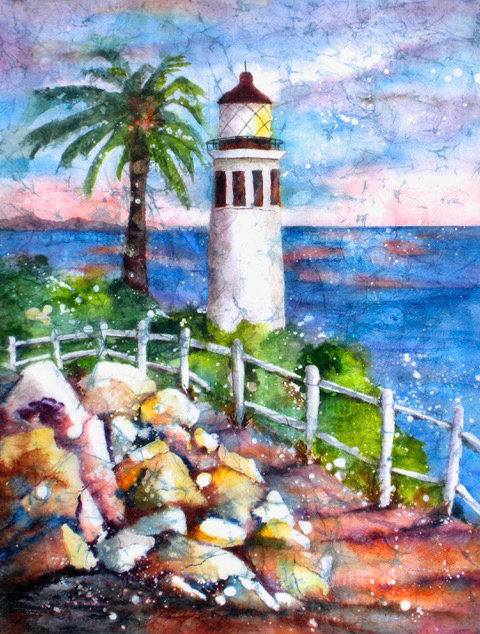 Watercolor and bright color are my passions! I love the challenge, spontaneity, and continuous learning process surrounding the medium. Watercolor, for me, is about the transparency of the colors, blending of hues, allowing white paper to "shine through" the paint and letting the water flow – all characteristics that intrigue me.
Stained paper collage with watercolor has proved an exciting adjunct to this medium. The addition of texture allows another dimension. I have recently discovered Watercolor Batik.
My artwork is an attempt to capture a moment in time – a moment that reflects the beauty that surrounds us in nature. The Palos Verdes Peninsula offers this opportunity and its many scenes are often my subjects.  Finding new ways to express what I see keeps me continually inspired.
Joyce Welsh was a participating artist in the 2017
Rejoice in Art!
Fair