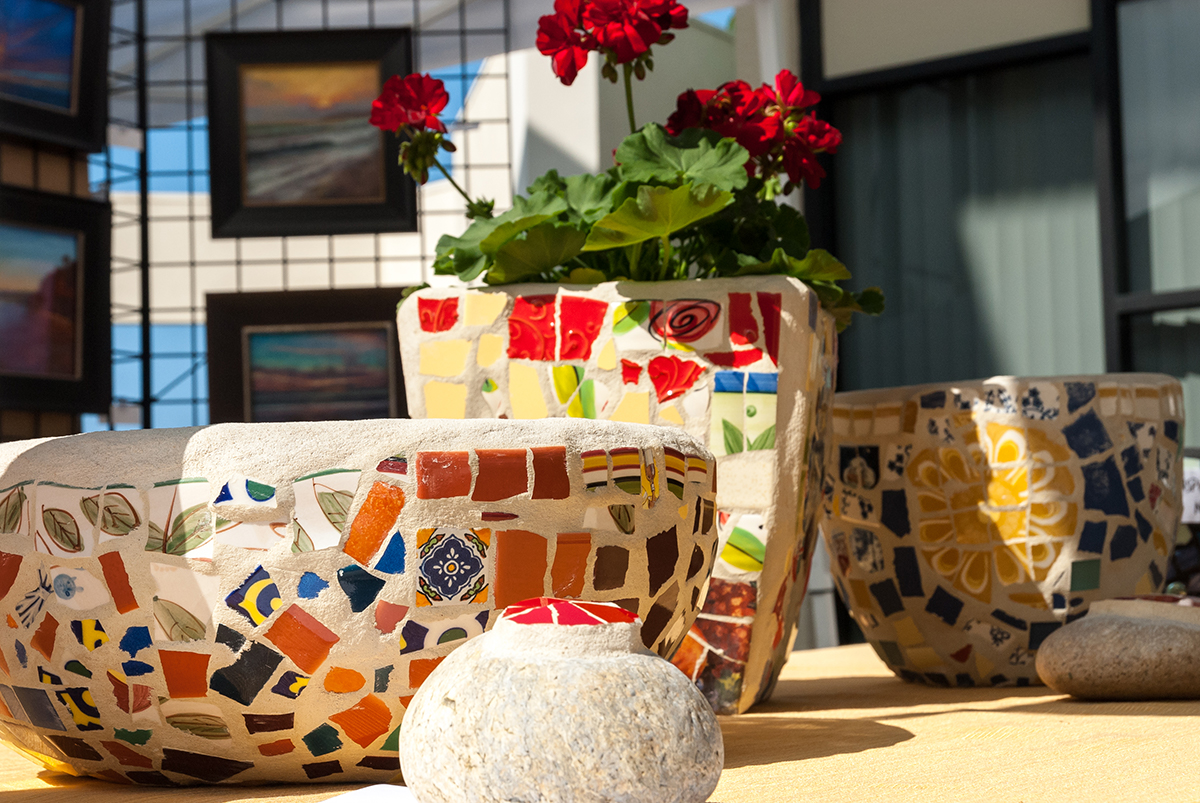 I grew up in Oregon along the Columbia River. At an early age I developed a love of art, often drawing in my room. My family was full of creative influences — my mother a photographer, my father a wood carver, and my Uncle Larry a silver jewelry designer.
I began mosaicing 12 years ago after taking a class at Manhattan Beach Adult School. I later studied with nationally known mosaic artist Karen Stilton. I love mosaic; the connection was instant. "The art form found me, and I found it."
Mosaicing begins with, for me, "the hunt" to find unique tesserae (small pieces of tile, glass, broken plates/china). I enjoy the hunt, often going to flea markets, garage sales, tile stores, and glass shops. I have an ongoing inventory of supplies in my garage.
The second process is creating the mosaic. The creative step often evolves as I get into the piece. I usually start out with a vision of the piece — a theme. The color scheme is determined, and different sources of tesserae are collected.
My "studio" is in my backyard in Hermosa Beach. The location is perfect because there is always a pleasant breeze from the ocean that finds its way to my yard. My daughter Briana and friends have joined me for mosaic parties.
I have donated my mosaics to Riviera UMC auctions, Toberman Neighborhood Center in San Pedro, and various charity events. I now do commission work on a limited basis.
I dedicate the Rejoice in Art! show to Aileen Kawai, my mosaic friend.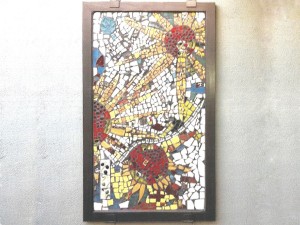 Pat Stone was a participating artist in the 2016
Rejoice in Art!
Fair