Vibrant! Colorful! Fun!
Animal Art by Clara Nilles
Art is my absolute passion in life.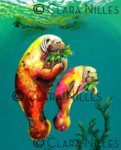 Primarily self-taught, I have been drawing and painting since I can remember. I LOVE exploring with bright colors and using intense brilliant hues. Animals are my favorite subjects — from owls and ponies to bison and octopus. I paint any animal that strikes my fancy!
I believe color is the universal language that brings a positive energy to people and communicates strong emotions and mood. I also think that animals bring out the goodness and feelings of being with the earth. It's a combination that has timeless appeal for children and adults alike.
My paintings are vibrant and happy, and according to one of my collectors… "PURE FUN!" I want people to laugh, love, and smile when viewing my works.
See more at www.claranilles.com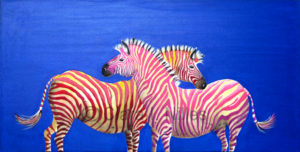 Clara Nilles was a participating artist in the 2016
Rejoice in Art!
Fair