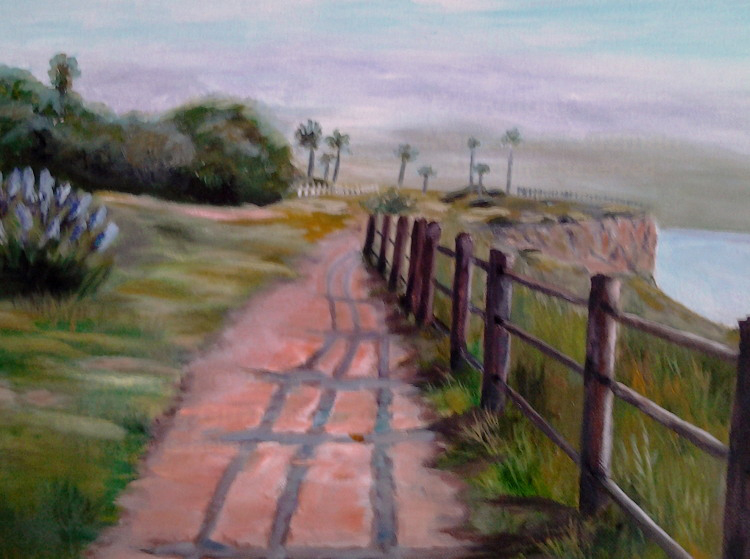 I have always had the desire to express my artistic self in the form of painting. I actually began painting at a time in my life when I needed a way to achieve stress reduction and to this very day I can still accomplish a sense of relaxation when immersed in my art. Once I began to take classes locally in the South Bay I could not stop. I have had many excellent art instructors and have been able to adapt their most valuable techniques into my own work.
The use of color is very important to me and I feel that over the years I have enhanced my art work with enough splashes of color that truly delight me. I feel an enormous satisfaction when a piece of art work is completed to my expectations.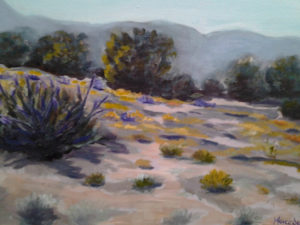 I have participated in shows in the cities of San Pedro, Gardena, Torrance, El Segundo, Los Angeles, Paramount and Palos Verdes, and continue an active participation in the Torrance Artists Guild, where I edit their monthly newsletter. I am also an active member of the Palos Verdes Art Center, Artists Open Group and Palos Verdes  Painters, where I hold the position of Secretary.
Summer (April through September) is a busy and rewarding time for me as I show and sell my art work on the third Saturday and Sunday of the month at the Malaga Cove Lawn Show in Palos Verdes.
See more at mercedesguzman.blogspot.com
Mercedes Guzman was a participating artist in the 2016
Rejoice in Art!
Fair