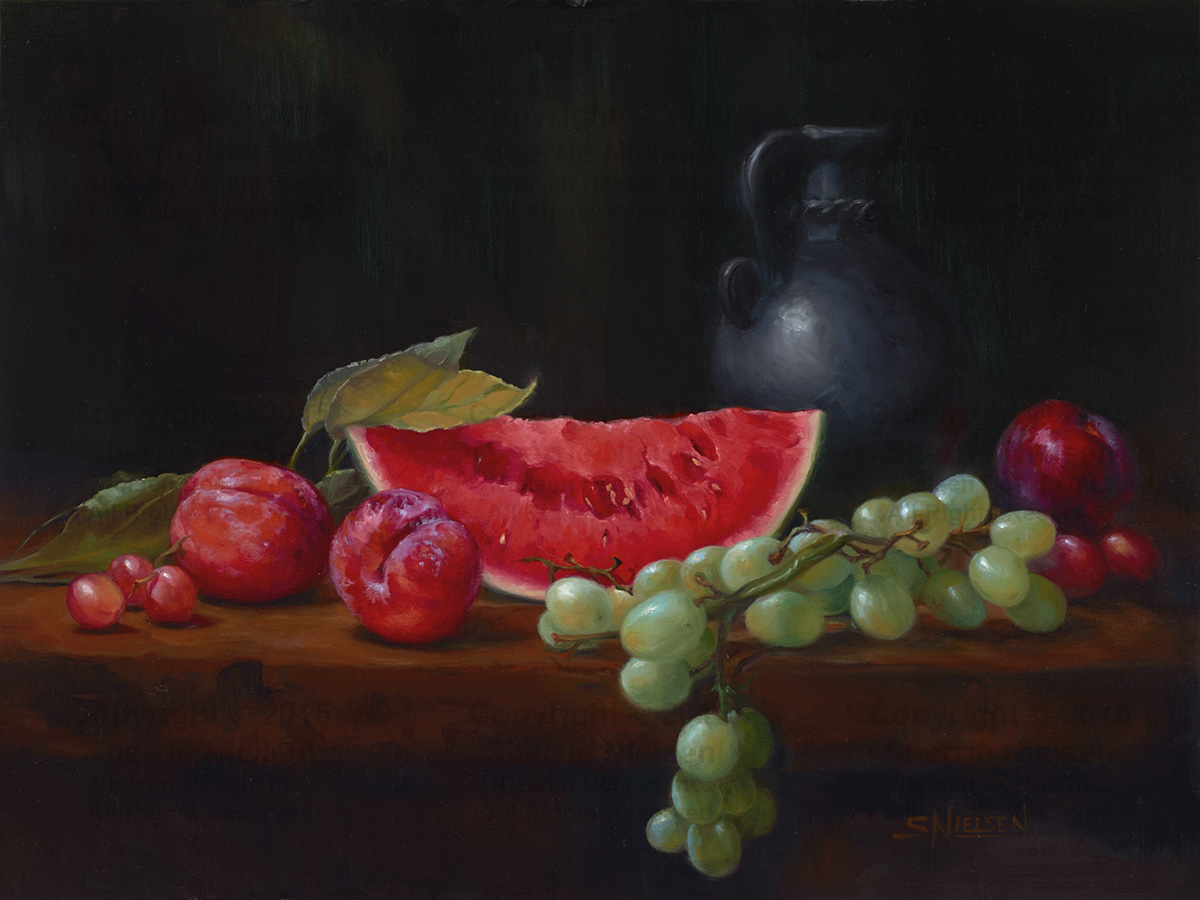 Sherrie Nielsen lives and works in Diamond Bar, California. She is a figurative artist, creating drawings and oil paintings that portray the natural world of flora, fauna, cosmos and humanity. Her work has been juried into both international and regional shows, receiving recognition and awards, and has been published as illustration in a major university academic journal.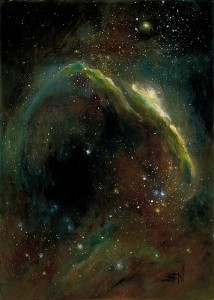 Sherrie began to draw at a young age as a way to connect with horses. She began her professional art career at age sixteen, drawing horse portraits and horse farm logos in black ink with a crow quill pen, enhanced by subtle washes of colored ink.
She had a dream to compete in the equestrian world internationally in dressage, so Sherrie set aside her pen for several years. Along the way, she married Mike Nielsen, a prominent hunter & jumper trainer. She rode semi-professionally for Mike, specializing in working with young horses and rehabilitating the show horses coming back from illness or injury.
Yet, the artist's life still called. Sherrie entered into Mount San Antonio College in 2000 in the animation department to develop her artistic skills again. Two of her works were purchased and placed into the permanent collection of the college, and she guest lectured on animal anatomy and locomotion in the animation department while she was a student there. Her art journey continued to California State University, Long Beach, where she completed classes in fine art and illustration. She was again invited to guest lecture on animal anatomy and locomotion as a student. Sherrie was accepted to the graduate program at California State University, Fullerton. She was honored with the Jane Stoakes Award in Visual Arts in 2006, and received her Master of Fine Art degree in Visual Arts, specializing in drawing and painting in 2008.
In addition to creating original fine art works, Sherrie has recently introduced her line of stationery and high-quality prints featuring her art, and periodically teaches art workshops.
Sherrie Nielsen was a participating artist in the 2016
Rejoice in Art!
Fair