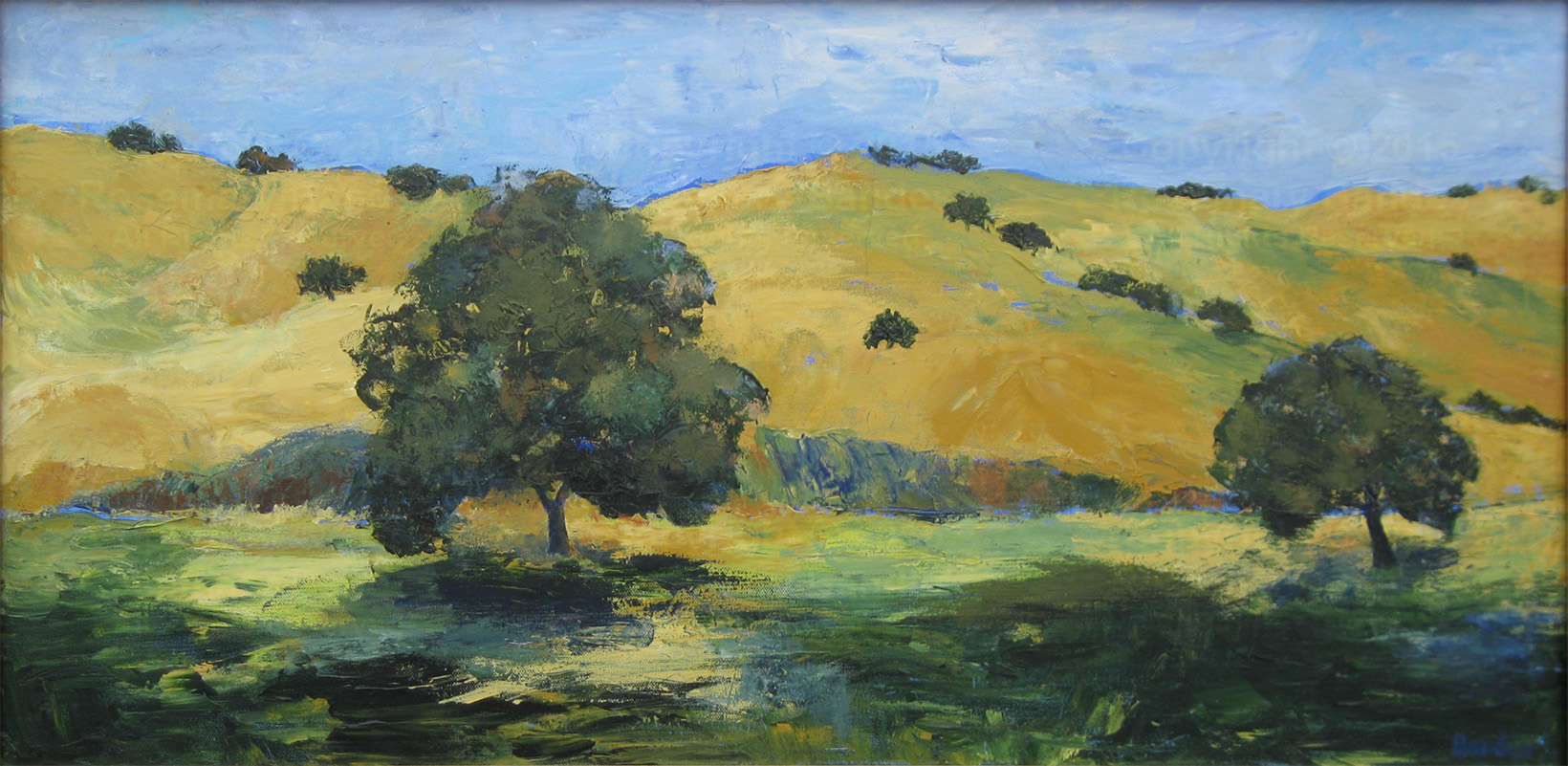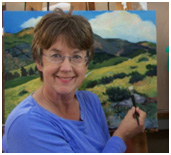 Rosemary Bandes is an award-winning artist, known for prolific work of California impressionist landscapes. She works from her own photographs and on site in California and other locales. Her work is characterized by her use of strong underpainting colors to give her landscapes a dramatic and modern look.
Rosemary's work has been shown in galleries throughout southern California, including the Palos Verdes Art Center (Juried All-Media Show, Small Treasures, and Artists' Studio), Hanger Gallery in Santa Monica, VIVA Gallery in Sherman Oaks, Orlando Gallery in Encino, Burbank Art Center, Manchester Space Gallery in Westchester, El Segundo Library and the Valley Jewish Community Center.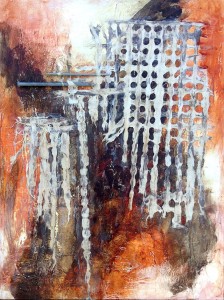 She has also been recognized more recently for her mixed media abstract work, having been juried into highly competitive shows in Los Angeles, including the TAG Gallery Open Exhibition, and the L.A. Municipal Gallery's California Open Exhibition.
Rosemary has studied at Otis Art Institute, West Los Angeles College, Emerson Adult School and Palos Verdes Art Center. Some of her mentors are Frank Minuto, Dael Patton, Gloria Lee and Charles Knecht. She is a member of Women Painters West, Pacific Art Guild and Experimental Artists of the South Bay. Rosemary is one of the founding members of Destination:Art in Torrance, and serves on their Board.
Rosemary Bandes was a participating artist in the 2015
Rejoice in Art!
Fair