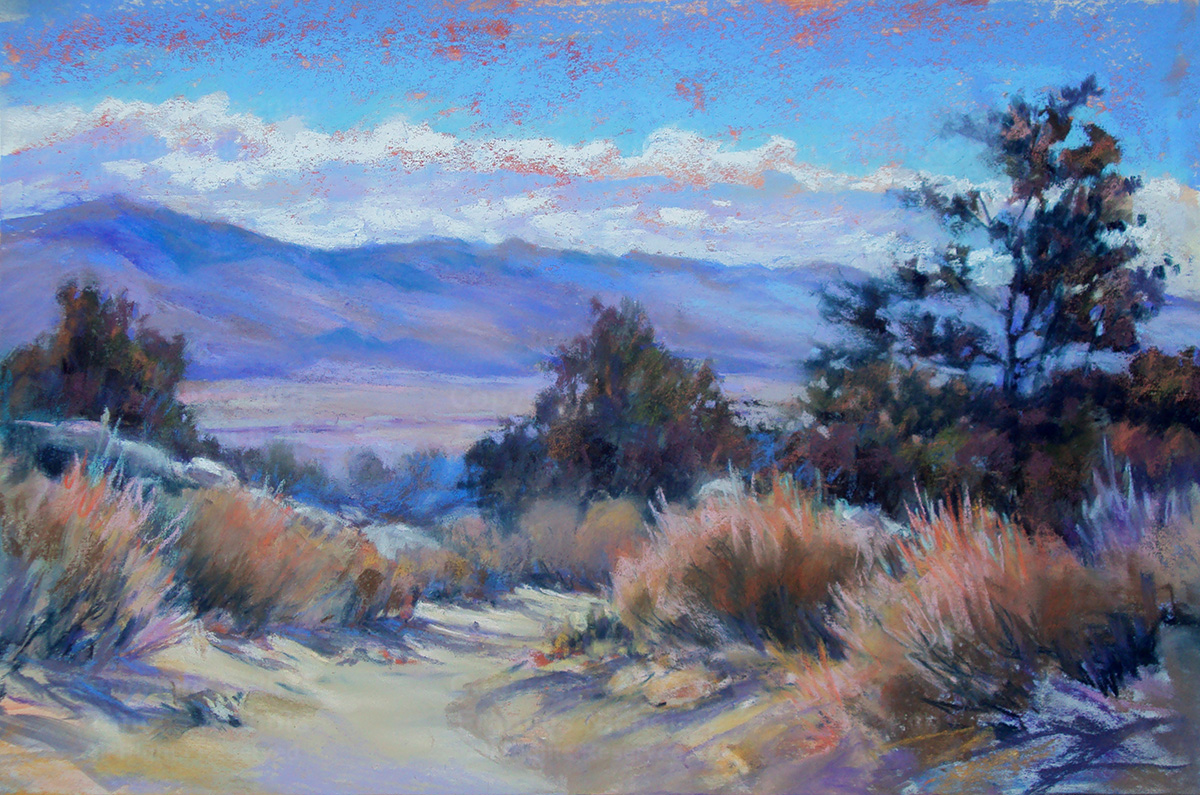 My work is based on the tradition of the early California Impressionist plein-air painters. The works are in pastel with a watercolor underpainting, watercolor and oils, done on site or from my photos.
My paintings investigate the local scenery of the high desert and the Eastern Sierra mountains. I like to explore lighting effects and the changes they create. For me the landscape is a prism where the time of day can transform the light moving through it into constantly changing color.
After thirty-four years of instructing and motivating high school students in the arts, I am enjoying retirement and pursuing my own painting while exploring Indian Wells Valley, the high desert, and the Sierras. Trips in the local canyons, camping, and off-roading have provided landscape subject matter that constantly changes with the seasons.
Frances Nichols was a participating artist in the 2015
Rejoice in Art!
Fair