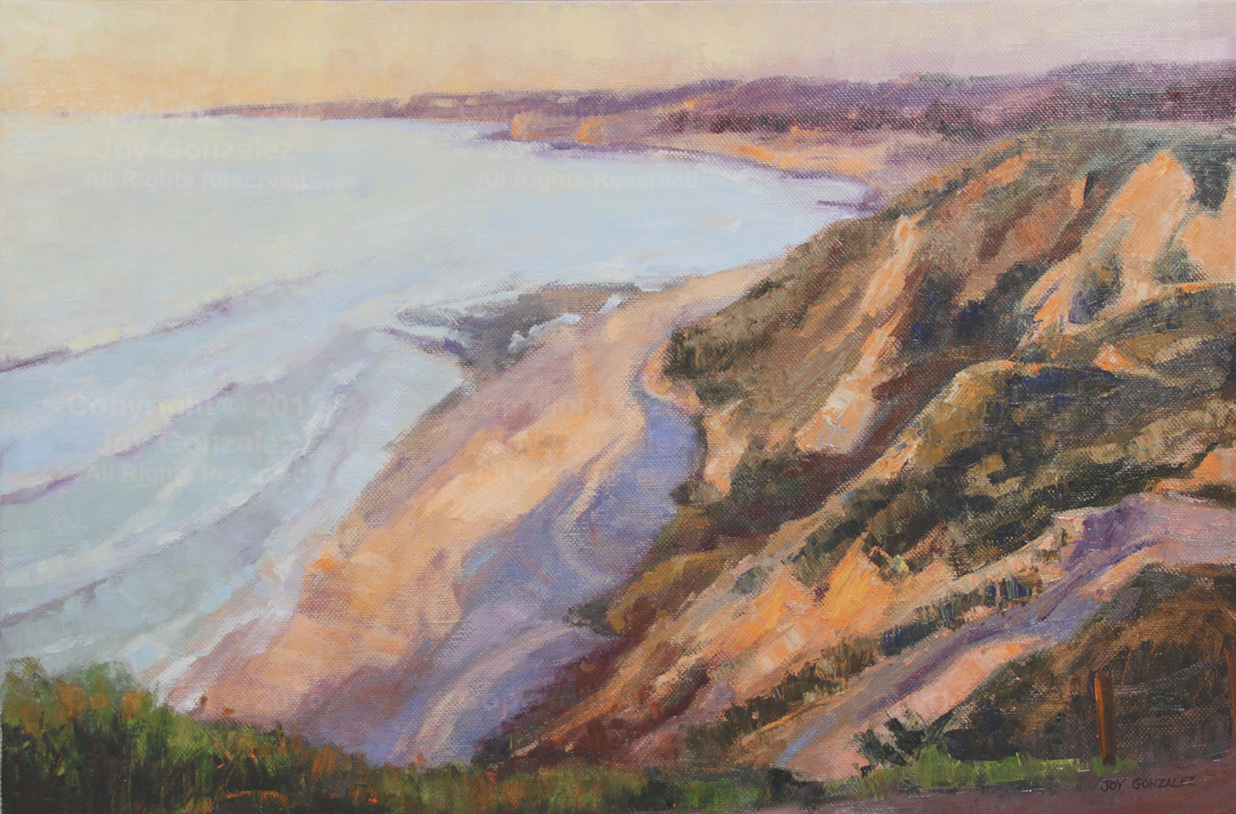 Joy Gonzalez paints landscapes of San Pedro and Palos Verdes as well as scenes from her travels in the Sierra Nevada Mountains and beyond. She paints in an expressive yet realistic manner, conveying her deep appreciation of the natural world in beautiful landscapes painted in plein air. Her goal in painting outdoors is to capture the ever-changing light and deepening shadows of nature. Her studio work builds on the knowledge of nature's colors learned from observing and painting outdoors.
Please visit Joy Gonzalez' website: joygonzalez.com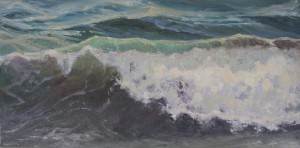 Joy Gonzalez was a participating artist in the 2015
Rejoice in Art!
Fair