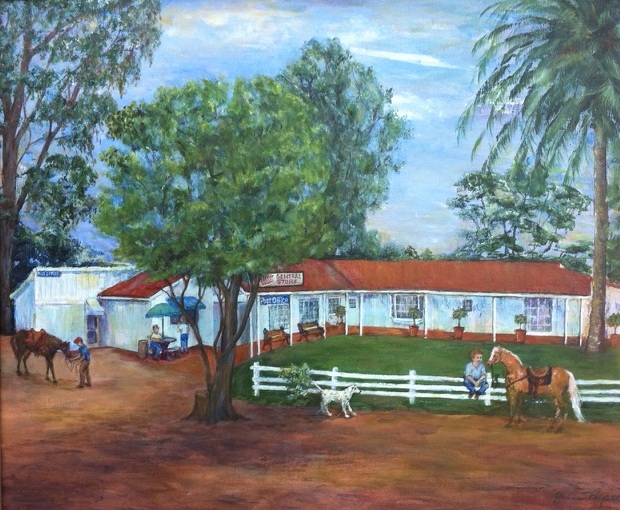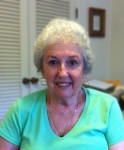 A native of Tennessee, Jane Sharp embarked on an art career at the age of ten years by taking private lessons in drawing and oil painting. At the age of 16, Jane won a scholarship to the Art Academy of Cincinnati. Following high school, she enrolled as an art major at Wesleyan College in Macon, Georgia. There Jane had the good fortune to study under Lucille Blanche and Emiel Holzauer. After college, she was a draftsman for the TVA and continued her studies in art and graphics at the University of Chattanooga.
Following her marriage, Jane and family moved to Geneva, Switzerland, where she resumed her art studies at the Ecole de Beaux Arts. She also contributed artwork to the periodical published by the American Women's Club of Geneva and sharpened her skills by sketching and painting scenes of local interest.
Upon arrival in Palos Verdes, California, Jane became a charter member of the Pacific Arts Group of the Palos Verdes Community Art Association. She has served as president of Pacific Arts, Chairman of the Peninsula VI Painting Groups and a member of the Board of Directors of the Palos Verdes Community Art Association.
Jane has studied, in California, with Joe Mugnaini and others. Although specializing in pen and ink, Jane also enjoys etching and working in oils and acrylics. She has received numerous commissions for scenes in Southern California and exhibits at local museums and public buildings. She is a charter member of the Artists Studio Gallery, both at the PV Art Center and the Shops at Palos Verdes. She is represented in private collections in the U.S., Europe and Japan.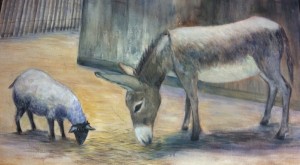 Jane Sharp was a participating artist in the 2015
Rejoice in Art!
Fair