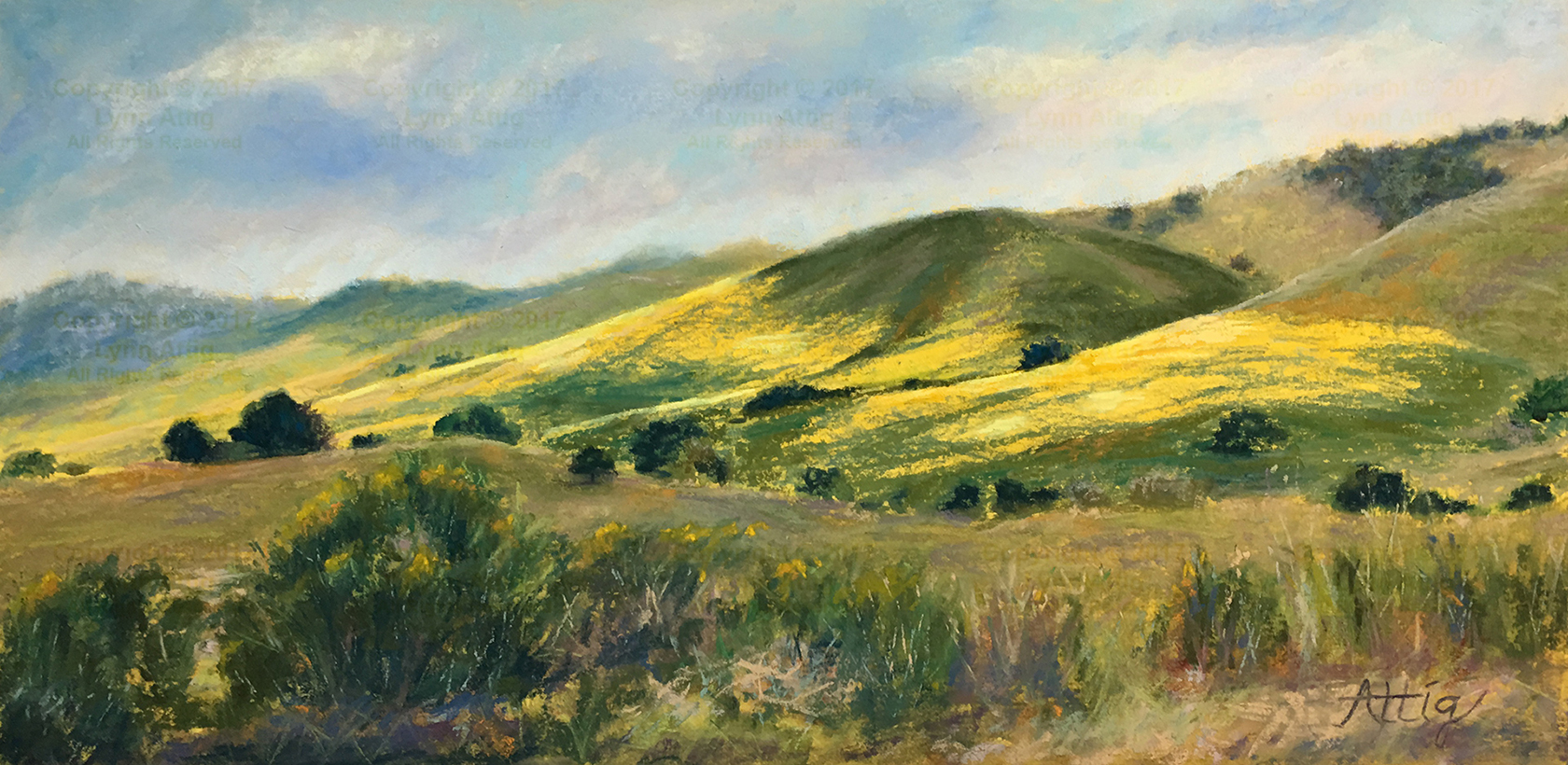 The Pastel Journey
I paint with pastels. That's what I do. Several generations of painters before me set the stage for my entry into the art arena.
As a child, I lived in the country, sitting in the tall grass with a drawing pad and pencil while my horses grazed beside me. At age 11, I won my first art contest, in which I drew a horse running along a fence, entitled, "The Grass is Always Greener." My parents made sure my three siblings and I were immersed in the fine arts, from music to dance to writing and painting.
While writing is my native language, Art is my second language. My journalism degree led me to the big city of Chicago and, later, Los Angeles, jetting around in a demanding communications career. But Art was always in me, seeking a voice, and it returned throughout my life in different forms.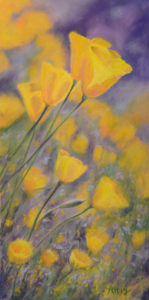 The need to slow down and create emerged again. I got married and raised a family. I took art classes with my kids and taught art as a volunteer in their schools. My parents seized the moment and whisked me off to France to paint en plein air, introducing me to many different pastel artists. My passion was fueled, and so I began a life of painting.
Eventually, my love of art led me to become a professional volunteer: as co-founder and president of the Pastel Society of Southern California, I am interested in sharing the pastel medium with other artists; as founder and director of the Rejoice in Art! Fine Art Fair & Exhibition in Redondo Beach, Calif., I get to celebrate artists and all art mediums. My other memberships include vice president of the Pacific Arts Group of the Palos Verdes Art Center; and associate artist at Destination: Art! in Torrance, Calif.
I have been fortunate through the years to study with many esteemed master pastel artists, including Elizabeth Mowry, Richard McKinley, Desmond O'Hagan, Bob Rohm, Kim Lordier, Sally Strand, Joe Mancuso, Alain Picard, Tony Allain, Lisa Ober, Otto Stürcke and many others. My paintings are included in both corporate and private collections, and I have been blessed to win a few awards for my work.
In my next adventure, I plan to combine my affinity for both art and journalism by writing for the Pastel Journal magazine. Stay tuned!
Lynn Attig is Director, Rejoice in Art! Fine Art Fair and Exhibition.
Lynn Attig was a participating artist in the 2017
Rejoice in Art!
Fair