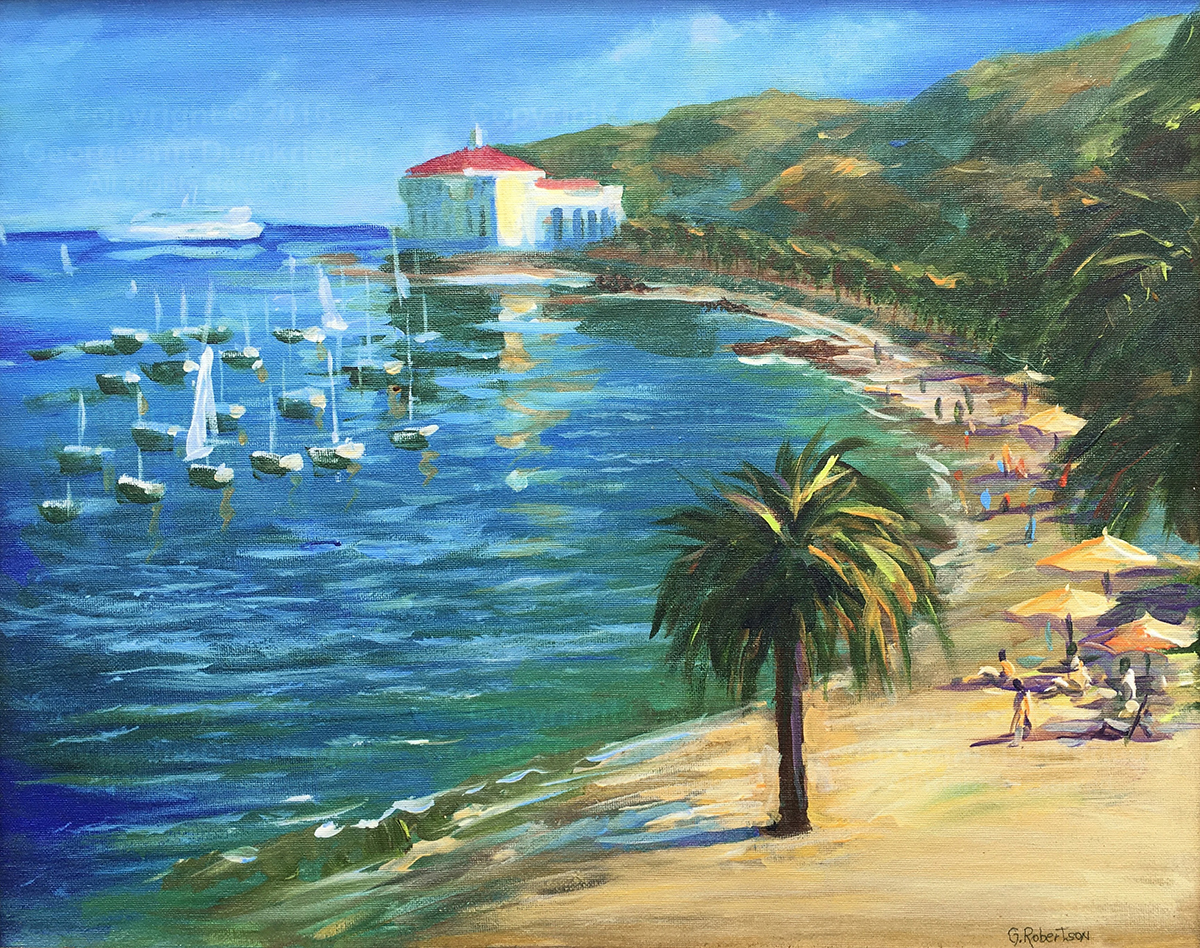 Ms. Robertson has been painting since 1987, and she has collected numerous awards at various shows she has participated in. She is an active member of the Artist Open Group and Palos Verdes Painters (affiliated with Palos Verdes Art Center), Torrance Artists Guild, Destination: Art and Artlife South Bay. In addition, she served several years as a member of City of Carson's Fine Arts and Historical Commission and as President of the Carson Art Association.
"My inspiration comes from the land and the sea and I find painting these beautiful natural scenes calming and relaxing. That's the reason I thoroughly enjoy providing my interpretation as a painter. My technique is ever expanding."
Georgeann Robertson was a participating artist in the 2017
Rejoice in Art!
Fair