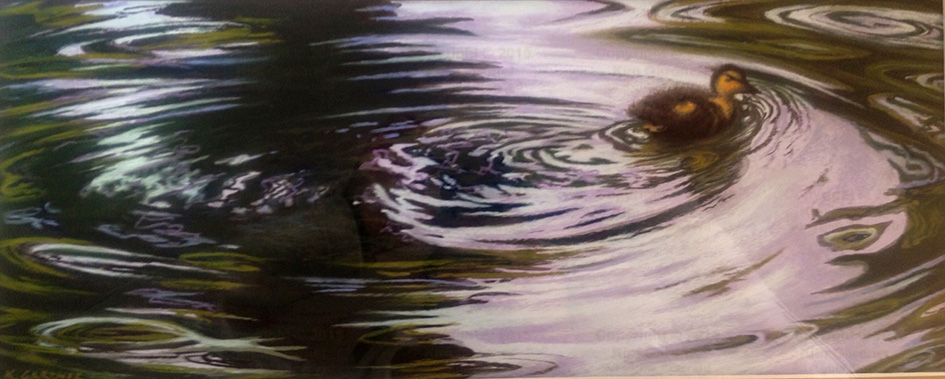 What inspires me to paint, and lures me to a certain subject matter is primarily light. It is my muse. Quality of light, whether it be the subtle, tonal nuances of a morning's mist creeping in to envelop a hillside, dramatic reflections on the water's surface or streaming in through a window, it speaks to me and excites me. My eye is drawn to it, my heart responds. I want to capture the glow, the effect it has on me—to bring alive light's essence, with the hope that it will captivate others to feel its power and grace.
I found my love of art early in in life, and through college I followed a path that taught me the skills to develop as an artist, which initially led me into design. After graduating from California State University, Long Beach in 1983 with a Bachelor of Fine Arts in Interior Architectural Design, I spent many years in the interior architectural design profession. It wasn't until stopping to raise a family, then designing and building a home with my husband, that I realized the pull to return to my artistic roots.
While enjoying various classes and experimenting with different mediums along the way, my journey led me to discover a love for pastels. The immediacy of this medium ultimately drew me to it; the need for preparation, mixing of colors, use of solvents gone … color and texture is at your fingertips, only to become an extension of the imagination. It is through this discovery, and a desire to share something beautiful, that pastels have allowed me to express my artistic voice.
Art has always been in me, finding ways to come out, whether it be through design (architectural, graphic, jewelry, furniture), or through a variety of art mediums. The expression it provides, which soothes and nurtures the soul, is why I believe my art exists. I am so grateful for this and love sharing it with others.
Kim Gardner was a participating artist in the 2015
Rejoice in Art!
Fair