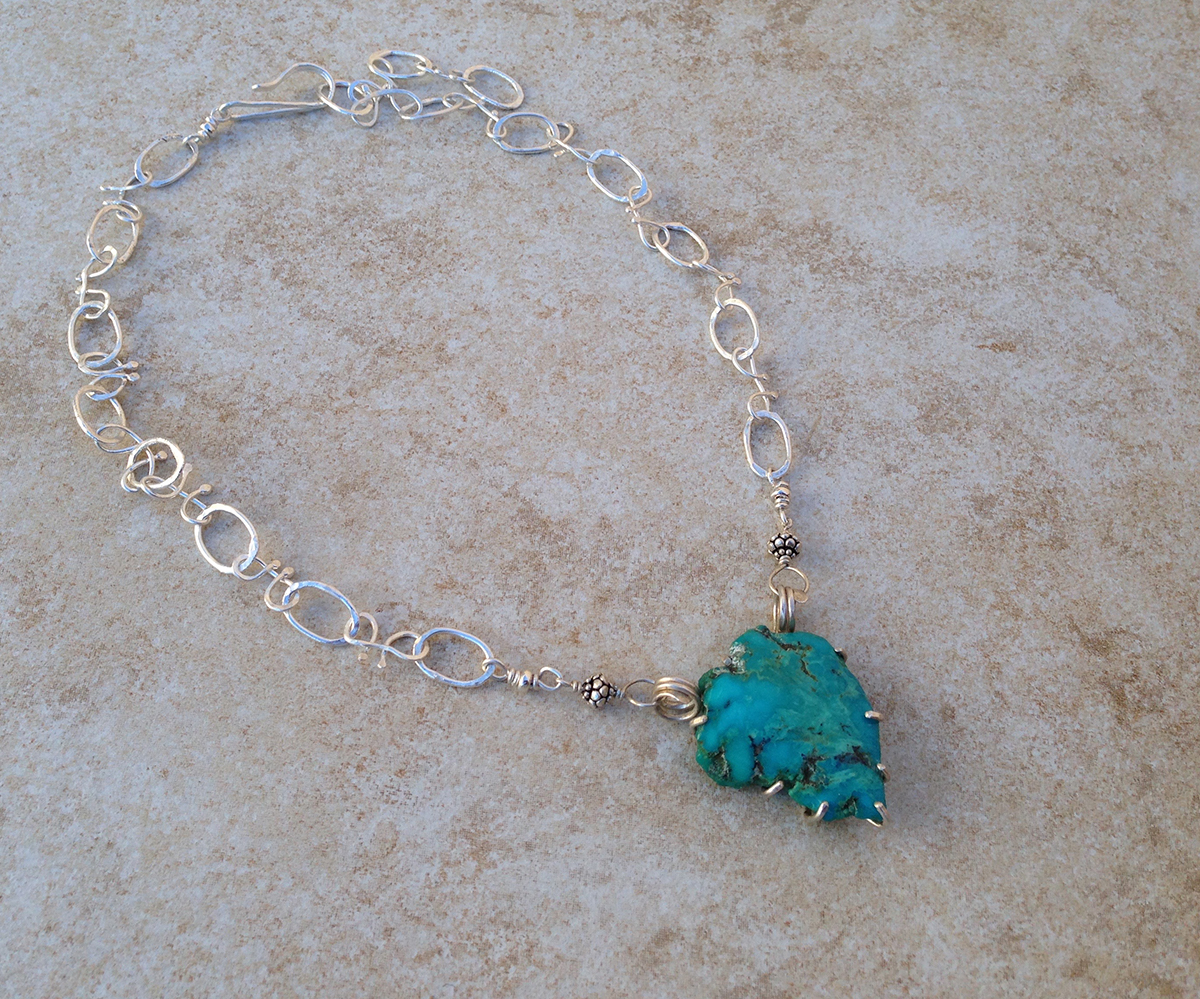 A fascination with rocks, shells and metal led Joyce Carol Watanabe to learn jewelry making. When an auntie taught her pearl knotting, she continued taking metalwork classes at Long Beach Community College, Venice Community Adult School, and Torrance Cultural Arts Center.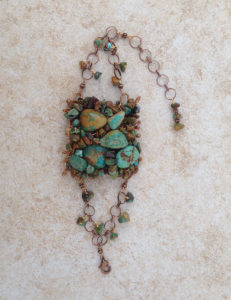 At the Culver City Rocks and Minerals Club workshop volunteers taught her lapidary to cut and polish stones and, incorporating soldering, fusing and casting techniques, she creates unique handcrafted jewelry. She is always experimenting with various materials to complement her rocks and shells, which include raku-fired ceramics, flame lampwork dichroic beads, and fused dichroic glass.
The hallmark of Watanabe's work is originality and excellent craftsmanship along with a fine sense of design.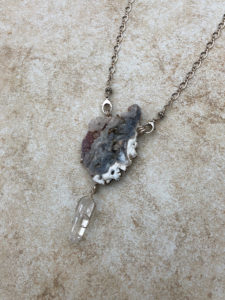 Joyce Carol Watanabe was a participating artist in the 2018
Rejoice in Art!
Fair