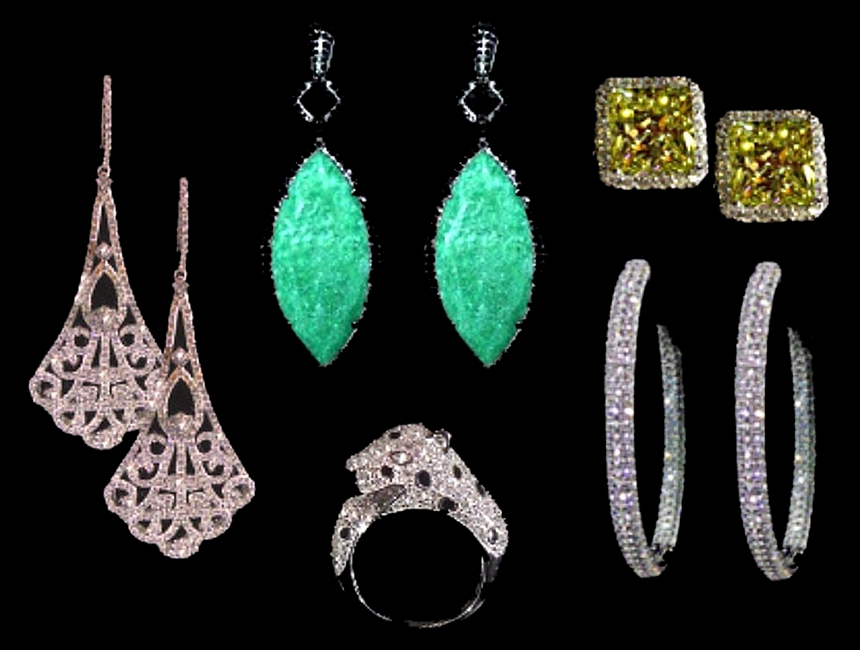 Borrowed Bling
In 1988 I graduated from Cal State University of Northridge with a degree in Fashion & Merchandising and a plan to go into clothing design. I liked to embellish items and use non-conventional materials to transform clothing. I mainly did this for myself, but while wearing my designs out in public I was often approached by others who wanted to know where I had gotten my fabulous clothes. This led me to making items for band members in the Los Angeles area in the 1990's, as well as having my hand-made pieces sold in clothing boutiques on Melrose.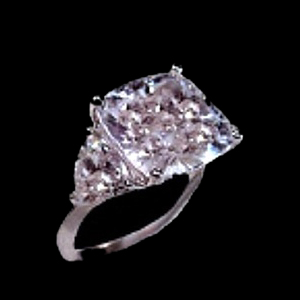 As I evolved my style over the years, I became more interested in anything that sparkled, and I developed a line of crystal purses and accessories, using hand-laid Swarovski Crystals by the thousands. These hand-made evening bags and accessories became a huge hit, and I had several large store accounts where my designs were sold, including stores in the Sherman Oaks Fashion Square Mall, The Beverly Center, Disneyland, Disneyworld, and Epcot Center.
In the early 2000's I became totally fascinated with the new science and technology behind creating stones that looked JUST like diamonds. I began studying diamond design, and developed my own line of jewelry, using "faux" or synthetic diamonds. This started out as just a hobby, but in 2006 the television industry started using my designs on their shows. Wardrobe departments, stylists and celebrities were using my jewelry pieces and buzzing about me and my company.
By 2006 Borrowed Bling became the "go-to company" when people wanted the look of real diamonds for a very affordable price. Once "the cat was out of the bag" that famous actresses and celebrities were wearing FAKE diamonds, suddenly everyone wanted them. I was asked to appear on the Tyra Banks talk show, KTLA Channel 5 News, E! Style News, the Today in New York Show, and others, to discuss this fabulous new trend of mixing in faux diamonds with genuine jewels, or using them for travel, or just using them to fool everyone into thinking that you are wearing genuine diamonds. My company and products were also featured in such publications as Marie Claire, Newsweek, Good Housekeeping, The Wall Street Journal, Cosmo and The New York Times.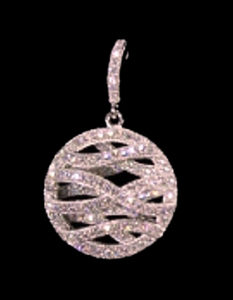 Since 2006, Borrowed Bling has grown to become a household name, and I have over 8,000 customers and accounts across the U.S. I have also used Borrowed Bling to raise over one-million dollars for local charities.
I love studying the finest designs and settings in the world for genuine jewels, and then letting that inspire my own creative process to create beautiful and unique new pieces each year. First, I draw out how I imagine it to look, figure out the scale of the piece and how many stones it should take. Then I work on tweaking the design with my stone setters. We create a prototype and see how we like it, how it holds up over time, what the costs are going to be, etc. About 75% of those sample items end up making it into production, and I try to only stock a handful of each design, so that every piece remains special and unique, and so purchasers don't see dozens of other local people all wearing their same item. My pieces are never mass produced or sold in major volume.
The few times that I have been approached to let some major store chains carry my Borrowed Bling line of jewelry, I have turned them down. I never want to "water down" the uniqueness and special feeling of owning a Borrowed Bling piece of jewelry, and my celebrity clients and personal customers seem to really value this, especially since so many of them buy my products specifically to pass them off as genuine diamonds with their friends or work colleagues. Borrowed Bling is a trademarked line and each piece comes with my personal warranty.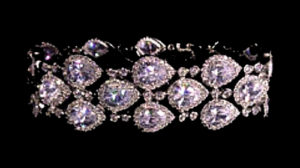 Carol Wexler was a participating artist in the 2018
Rejoice in Art!
Fair