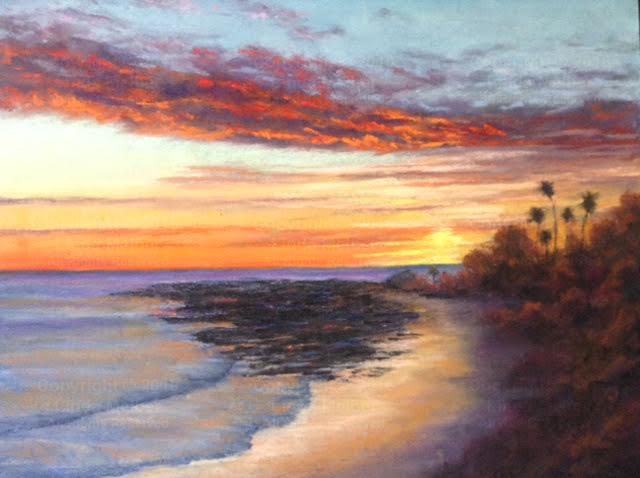 I am a local artist born and raised in Santa Monica, California. Much of my free time growing up was spent at our local beaches and in the nearby mountains.
Over the last few years I have developed a passion for painting using the pastel medium. I find that pastels create beautiful and vibrant paintings. I enjoy painting seascapes and landscapes, and I am now painting these beautiful beaches and mountains where I grew up.
Teachers I have studied under include Joe Mancuso, Fran Nichols and Bruce Trentham. I have also attended several workshops including Richard McKinley's workshops. I am a member of the Pastel Society of Southern California, Allied Artists of the Santa Monica Mountains and Seashore, and Destination: Art.
Linda Melber was a participating artist in the 2016
Rejoice in Art!
Fair