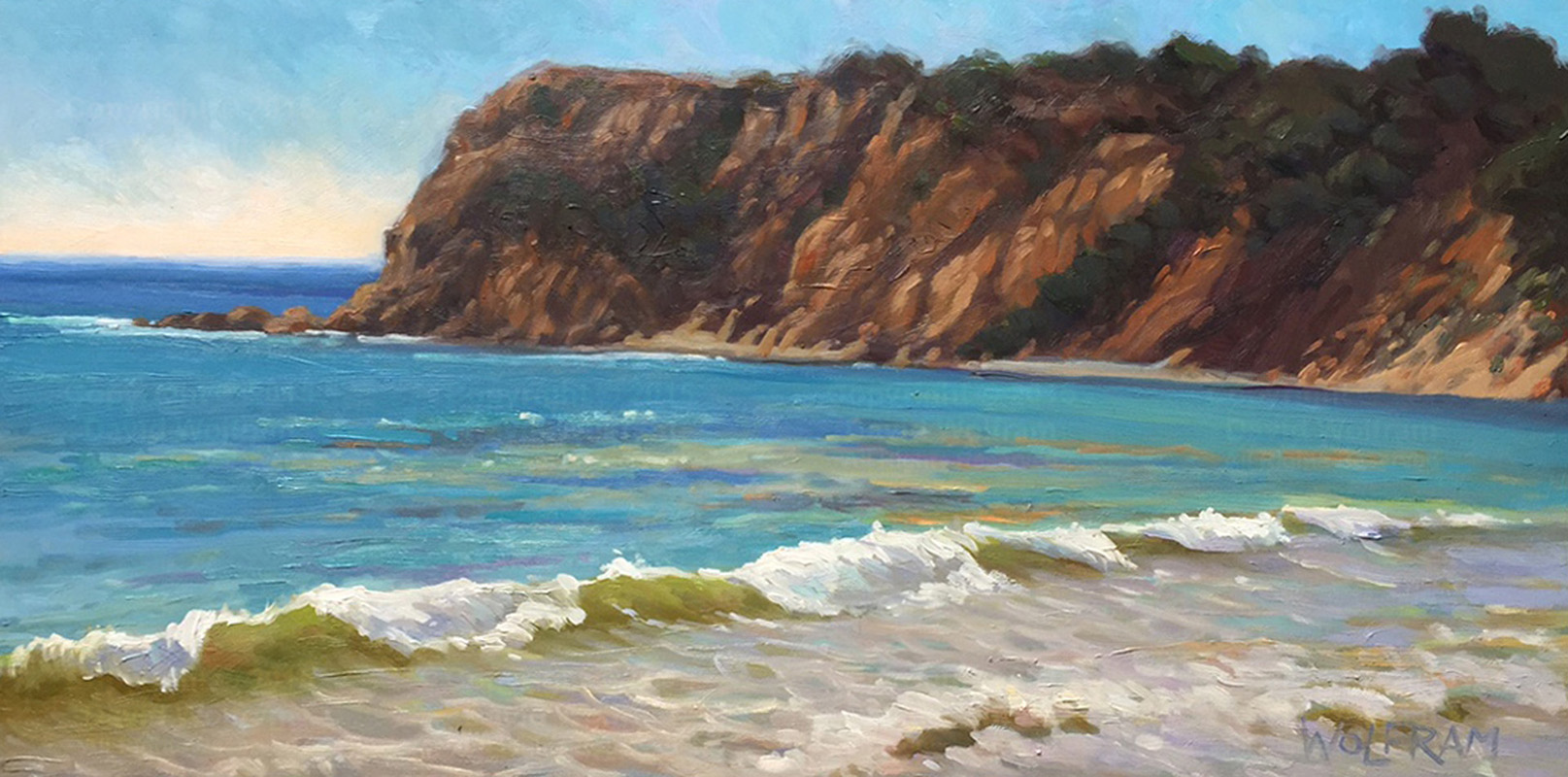 David was born in Buffalo, New York, and moved to California in 1975. He graduated With Distinction from Art Center College of Design in Pasadena in 1985 with a BA in Illustration. He was employed for almost 22 years as a Toy Designer and Design Manager at Mattel, Inc. After leaving corporate life, inspired by the California Impressionists, David began expressing himself as a fine artist.
"I am greatly inspired by the changing qualities of light during the day, and how different conditions affect color. My favorite times of day are sunup and the 'magic moment' of intense color just before sunset, and I try to capture these times in many of my paintings. I find that I am drawn to situations that contrast bold areas of light and shadow, as well as colors and reflections in water."
"Currently I divide my painting time between working in oils and pastels, and I like to paint, whenever possible, 'en plein air.' I feel that painting outdoors is an essential activity for me, because it attunes my eye to the ever-changing light and atmospheric conditions that influence color. I can then take this acquired knowledge into the studio to give that work more veracity."
David is a founding Board Member and Studio Artist at Destination: Art, an art Co-op in Old Torrance. Please stop by to visit his studio, and to see the work of a number of excellent South Bay artists.
Group affiliations:
California Art Club
Pacific Arts Group, Palos Verdes Art Center
Torrance Art Guild (VP & Program Chair)
Pastel Society of Southern California (Vice President)
Laguna Plein Air Painters Association
David Wolfram was a participating artist in the 2015
Rejoice in Art!
Fair