In conjunction with Rejoice in Art!, Riviera UMC's 5th Annual Fine Art Fair and Exhibition, we are pleased to announce our 2nd annual fair workshop with master pastelist Otto Stürcke!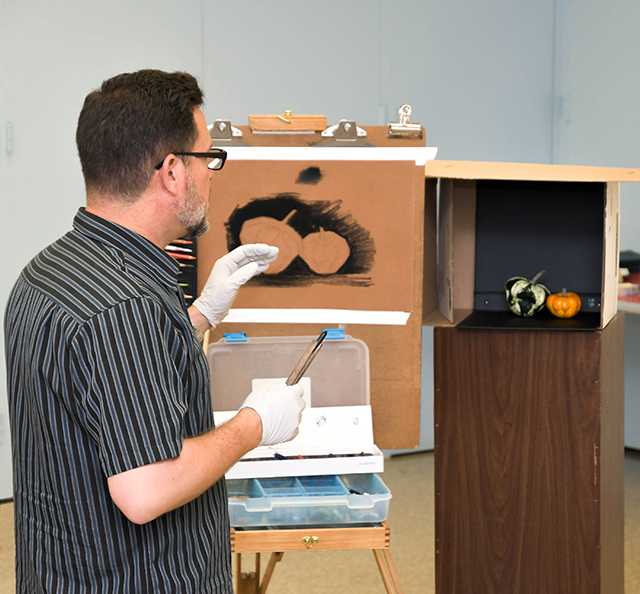 Pastel Still Life Tips & Techniques Workshop with Master Pastelist Otto Stürcke
October 17-19, 2019
9:30 am – 4:30 pm (lunch break from 12:30 pm – 1:30 pm)
Riviera United Methodist Church, 375 Palos Verdes Blvd., Redondo Beach, CA
$375 fee includes some workshop supplies
Great for beginners to advanced alike, this workshop focuses on application techniques from the get-go! Otto shares time-honored techniques in combination with contemporary techniques to achieve effects to your fulfillment. The class will include a brief morning lecture on different application approaches to suit your style along with key academic points to always keep in your art journey toolbox — tips like the importance of value, the visual phenomenon known as simultaneous contrast, the principles of light on objects, the misconception and versatility of the pastel medium, and the importance of composition and storytelling.
This 3-day workshop is all about the application process, so no real drawing skills are needed and we won't get too deep into the academics and art theory. It'll be hands on step-by-step from the get-go! You'll still get a lot of value out of this workshop since we'll be doing some fun warm-up exercises each day, and you will be provided with some supplies. You will have transfers ready to go, reference pics, plus files ready to drop onto your smart phone or iPad, mounted paper, and watercolor paints and brushes for your first day of painting.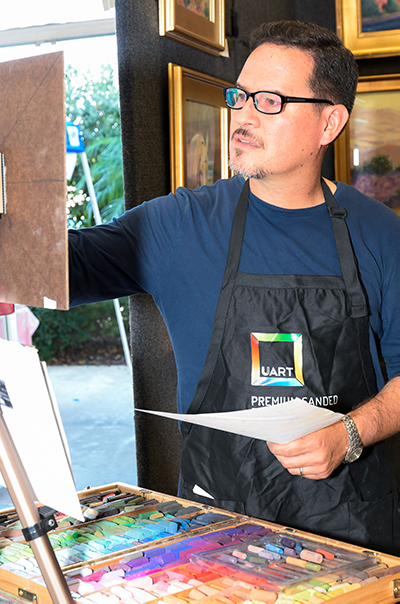 To learn more, and to register, visit sturckestudio.com/workshops. Confirmation of payment will secure a seat in the workshop.
As an added bonus, we'd like to offer one of our lucky Rejoice in Art Fine Art Fair and Exhibition guests a chance to win a workshop spot! For your chance to win a spot in Otto Stürcke's Pastel Tips & Techniques Workshop, simply drop in during our Fine Art Fair on October 12 or 13 and purchase Opportunity Drawing tickets for $5 each or 5 tickets for $20. These tickets will not be sold online, and when you come visit us during those two days, your opportunity drawing tickets can be placed in different boxes to win all sorts of great prizes including original art!