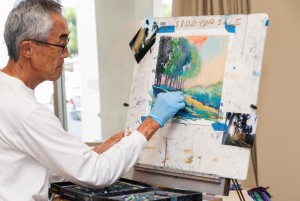 Thank you for your interest in our annual fine art fair, Rejoice in Art! We at Riviera UMC are pleased to present this exciting art event open to the community on Saturday & Sunday, October 13-14, 2018.
The fair will feature thirty artist tents and booths, art demonstrations, musical entertainment, a gift boutique, and more!
Artist Registration
UPDATE: Booths are now sold out and we are looking forward to this year's event.
Participating artists should return the registration form with payment to:
Riviera UMC
ATTN: Lynn Attig, Rejoice in Art! Fair
375 Palos Verdes Blvd.
Redondo Beach, CA 90277
Rejoice in Art! 2018 Artist Registration Form
For your convenience, we accept online payments via PayPal.
Juried Exhibition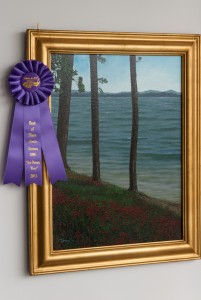 In addition to the fair, a national juried show of fine art, For the Beauty of the Earth 2018, will be held from October 13-28.
The show is now closed for entries and the artwork has been juried in. We thank all of the artists who participated, and extend our congratulations to those whose artwork was accepted. Preview the accepted works here.
Pastel Workshop with Otto Stürcke October 20-21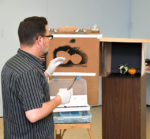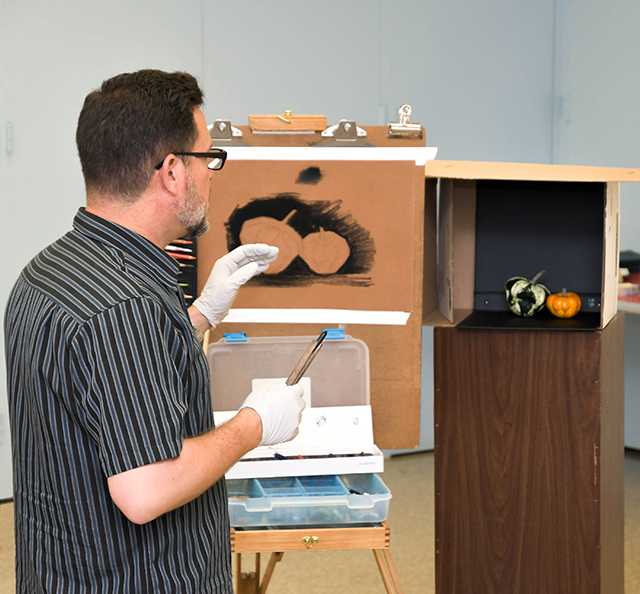 In conjunction with Rejoice in Art! artist Otto Stürcke will present a Still Life Tips and Techniques Pastel Workshop from 9 a.m. to 4 p.m October 20-21.
This class is great for beginners to advanced alike since much of Otto's teaching involves breaking down art theory and putting observation into practice through fun and informative workshops.
As an added bonus, you will have a chance to win a spot in the class by purchasing a ticket for our opportunity drawing.
Visit his website for more information and to register to attend.
We look forward to your participation in the Rejoice in Art! Fair. If you have any questions, please contact us.